Gorgeous Nail Polishes to Wear at the Melbourne Cup Carnival this Spring
Author: GlazeMe Date Posted:20 September 2016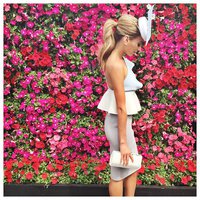 Gorgeous Nail Polishes to Wear at the Melbourne Cup Carnival this Spring
With the Melbourne Cup Carnival just around the corner, you are probably planning your race day outfits already. You can finally unleash your creativity and be as eccentric, sophisticated and playful as you like however, the key is to look refined and be original, always keeping in mind the strict racewear etiquette. Besides clothes, millinery and accessories, your beauty kit should reflect and complement your outfits. Nails need their fair share of attention, which means that besides an impeccable manicure and pedicure, you need to pick the perfect nail varnish shades.
Here are our top choices for you to glamorously display on each race day at Flemington: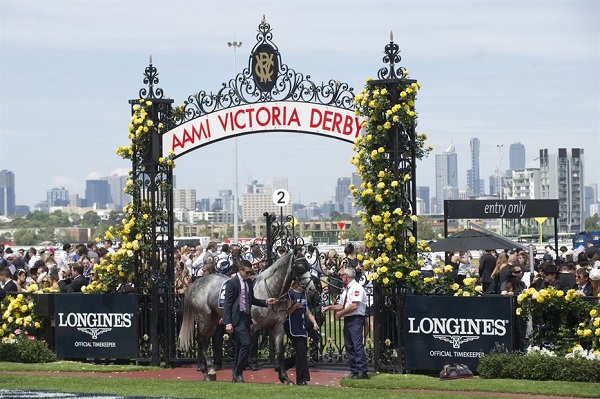 1. Derby Day – the Classy Lady
Feel free to channel your Audrey Hepburn or Jackie O on this timeless-elegance- themed day.
Traditionally, Derby Day outfits are black and white, but you can also opt for monochrome or colour-block pieces with classic cuts and give them a touch of whimsy with ladylike accessories. For a subdued yet terribly chic effect, we would choose a nude nail varnish like the sheer Just Been Kissed, or the darker Latte-licious.
2. Cup Day – the Extravagant Lady
On the second Carnival day you can inject some pops of colour into your outfit. Be bold, don't shy away from a daring dress with eccentric print, or an insanely sophisticated hat, and be ready to make a fashion statement that does not go by unnoticed. Since striking colours are the order of the day, pick one of our vibrant varnish shades to match your fashion. Pink Flamingo, Hot Fiesta (red is trending right now), or Evergreen Envy are just a few options to consider.
3. Oaks Day – the Graceful Lady
Whatever you choose to channel on "ladies' day", it has to be feminine and exquisitely elegant. Let your signature style shine through by picking fabulous details (such as your nails) and displaying your femininity to the max. If you are wearing enough colour and embellishments, go for a subtle polish, like Starlight or Fairy Floss. If, on the other hand, you opt for neutral tones, choose metallic shades with a precious touch. Peachy Sheen and Platinum Perfect will make your heart sing.
4. Stakes Day – the Relaxed Lady
The last Carnival day, or family day, will give you a chance to display your laid-back, fun fashion style. Staying classy is still a must, so choose a maxi dress with cheerful print, or a pleated midi skirt and chiffon top. Match them with less conservative varnish shades like All the Flowers, Regal Red or Ocean Queen, which are all super-trendy this season.
The Melbourne Cup is all about having fun, so enjoy racing season and don't forget to display your gorgeous nails!
---
Leave a comment